July
Cali to Colorado though Moab with @nov22usmc
Samuel Rivera
2010 Jeep JKU Rubicon
12.26.16 to 1.3.17
Nevada, Utah and Colorado
My story in the military began back in April 2nd 2007 when I went to Marine Corps bootcamp. Shortly after i went artillery school then onto Oscar Battery 5th Battalion 14th Marines where i stayed for 7 years. As far as Overlanding goes well that was a no brainer for me. I've always gone camping and offroading so one day I just decide to go car camping and boom, I was hooked.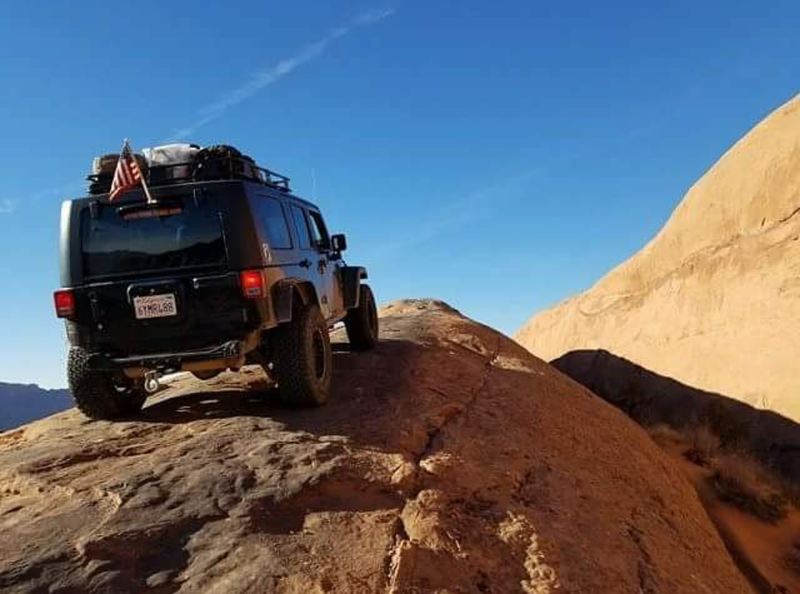 This was an awesome trip for me personally since we were traveling from Los Angeles to Denver. As far prepping and planning we didn't do much but loaf the jeep with all of our outdoor gear. We had a general idea of where we wanted to stop and visit on the way to Denver but nothing really set in stone. I like to Google places or places to visit while out road tripping or Overlanding. Personally I'm not into roof tents, I think they're expensive, bulky and take up room. We prefer sleeping in the Jeep and using a roof rack to store our gear.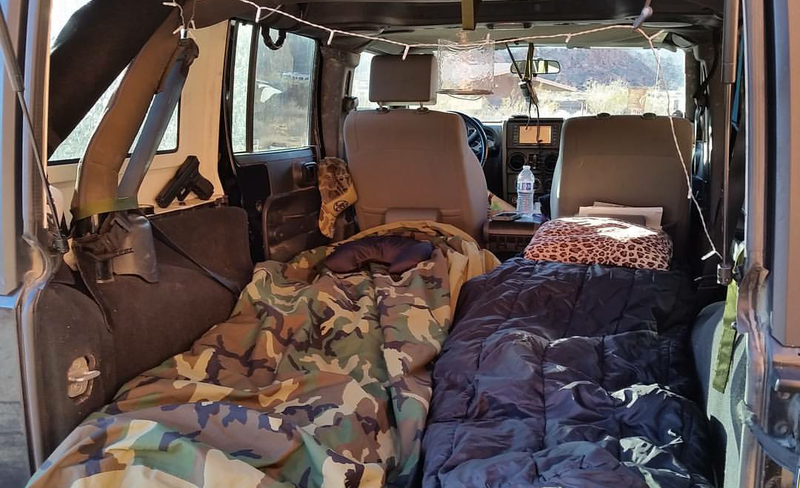 Our trip began the day after Christmas with Erie Colorado being our final destination, where we were spending New Years. We took off from my casa near San Bernardino and our first stop was only a couple miles out at Bottle Tree Ranch in Victorville. Cool little place with thousands of glass bottles everywhere. From there we headed out to Valley of Fire State Park near Las Vegas, Nevada where we would spend the night.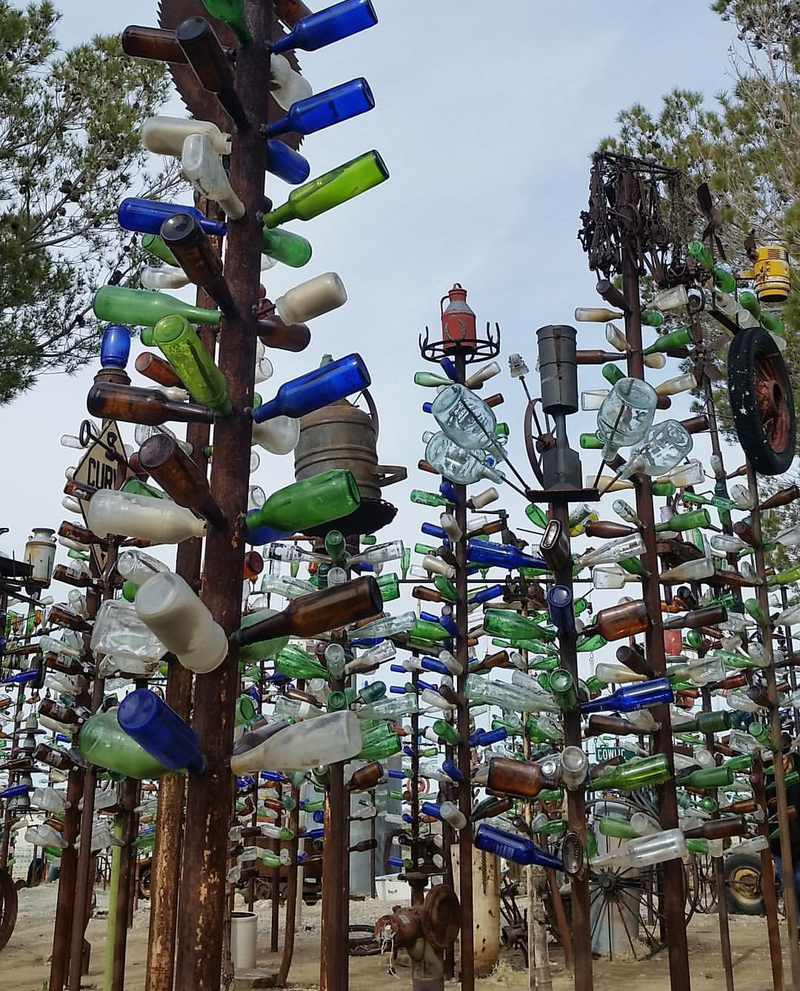 I never knew how cool Valley of Fire is and still somewhat local, not to mention super close to Vegas. The actual Valley of Fire is pretty amazing but the petroglyphs that are here is what really made it memorable for me.
After Valley of Fire our next stop was the world famous Moab and Arches National Park. We were a little beat after the long drive from Nevada to Arches NP so we set up camp on the side of the road and when to sleep. Arches NP was cool, specially during winter when it's full of snow. Something about them red rocks and snow that really makes it seem out of this world. We visited the popular tourist attraction places like Delicate Rock and Double Arch. On a side note, try visiting this place during the week, way to many people during the week. A ten minute drive down the road and across the Colorado River and we were in Moab.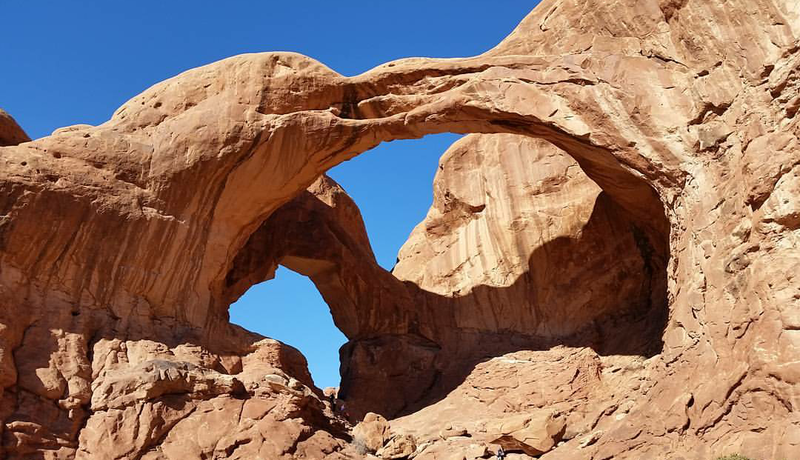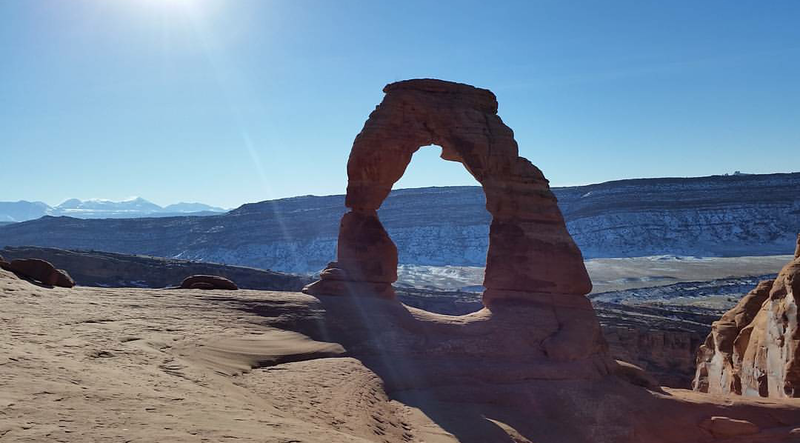 I'm not gonna lie, we still had to drive to Colorado and back to Los Angeles so I didn't go all out in Moab. I did however do the beginning of Hells Revenge Trail and a couple other little trails around there, nothing to crazy. Offroading in this terrain was different and cool. It felt like driving i was driving on dams paper when compared to offroading in snow, rocks and mudholes. I was there for about 3 hours then moved out to our next objective, which was getting some beers at the local brewery.
Our third night was mostly spent driving, something that actually bothered me only because I couldn't see the terrain. On this night we drove along the Colorado River, up and over the Rockies and into Denver Colorado. Most of the drive was a was snowy with outside temperatures in the teens. Then, finally, at around 1am we arrived at our finally destination. First thing I said and thought of was "dam my Jeep made it." I hugged my Jeep, cried for a little bit then hugged my Jeep again. That following morning we headed to Denver, Erie, Boulder then Estes Park where we spent New Years, nothing special because we had to get up early the following morning to go to Rocky Mountain National Park and do some hiking. Our Rocky Mountain NP trip was just a day trip with a day hike to a couple lake up there. After New Years and after our hike we knew, it was time to go home. But that wasn't the end of our trip.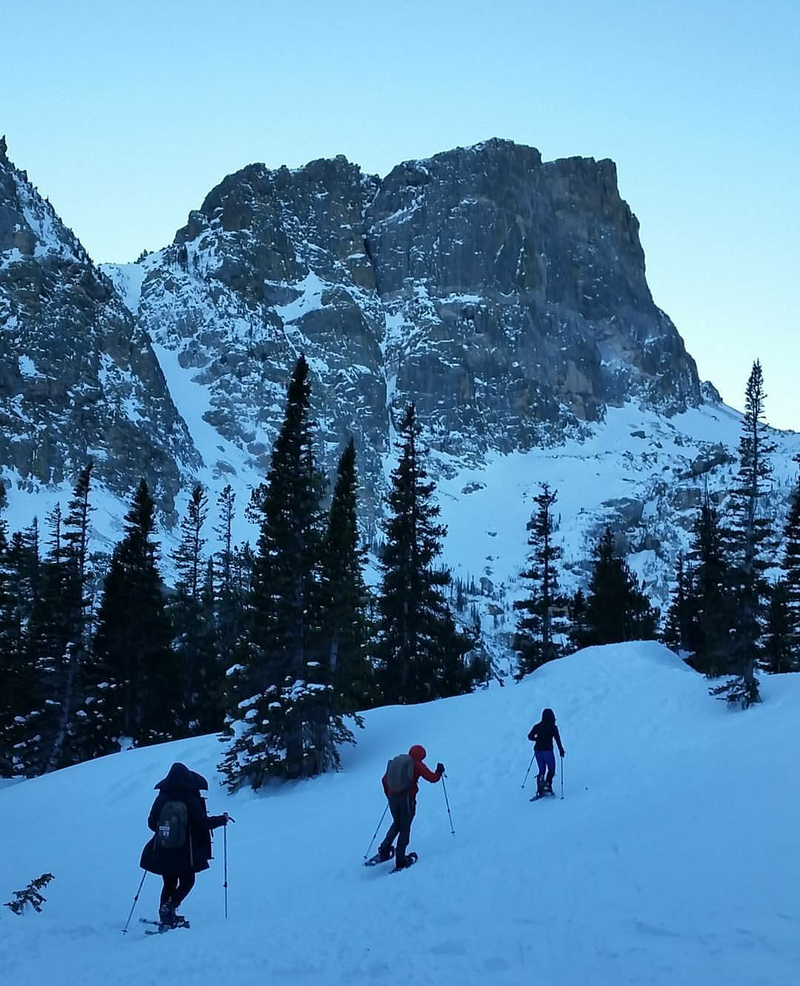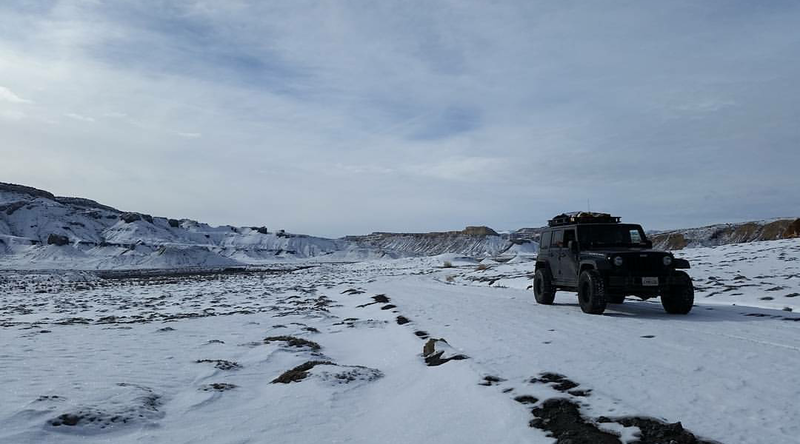 Before leaving Colorado we stopped at Golden and visited the Coors Brewery and let me tell you, that beer is way better when it's freshly brewed. That day we pushed all the Greenville Utah and set up camp near the Beaver River. By now I've lost track of the days and dates but we kept pushing thru Utah. This time to San Rafael Swell, an awesome geological feature. That makes it seem like the earth's crust is reaching up for the sky. We didn't explore the entire swell as it was to great an area. From there we went to somewhat of a secret place. The Mystic Hotsprings of Monroe in Utah. That place was freaking awesome! I also got to see bighorn sheep for the first time. Also, for the first time I got to see Bighorn Sheep. Unfortunately my friends and fellow Vets this is where my story ends. After the Mystic Hotsprings we head straight home. Where our overland and paved miles trip came to an end. Looking back I don't regret much. Maybe I should've bought a good camera and GoPro. I would've definitely hit Moab a little harder but I still had a bunch of miles to go. All in all it was awesome and I'll go it again in a heart beat. As for now I'm planning a giant loop around Death Valley and another around the Sierras but we'll see how that goes.