September
Traversing the TransAmerica Trail with @project.hi.vis
NAME: Brad Self
RIG: 2013 Jeep Wrangler Unlimited Sahara "High Vis"
DATE OF TRIP: June 2nd - June 23rd, 2017
LOCATION: TransAmerica Trail (NC-OR)
I served as an Aviation Electrician in the US Navy from 2006-2011. I was stationed in NAF Atsugi Japan with HS-14. We stayed forward deployed so that meant a lot of deployments in the WESTPAC. I enjoyed all of the traveling That we did during the deployments and that lead me to Overlanding. When I got out I moved back to the small town of Clover, South Carolina, where I was born and raised. As the years past and I just had the typical blue collar life and a few ups and downs landed me into the best part of my life. Overlanding cured me of missing deployments and traveling. Plus Overlanding isn't for everyone just as the military. So I felt it to be more of a challenge and a test for me personally. I bought my jeep in November of 2014 thinking that I would just build a Daily Driver trail rig. Little did I know I would be building a house on wheels.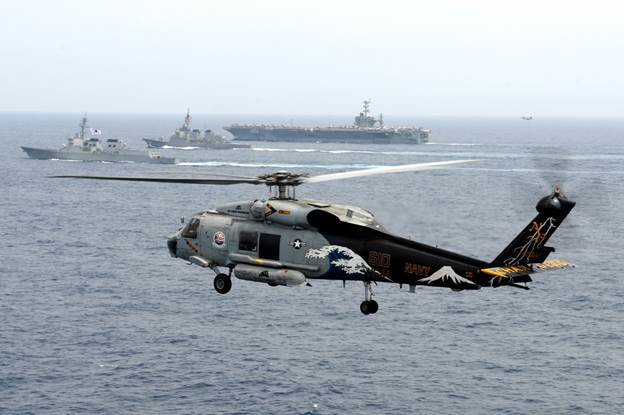 There was so many things going through my head about the TransAmerica Trail as I built my Jeep and as I packed. Much research had to be done to find out what types of terrain, weather I may face, types of people I may encounter, and so much more. I even watched YouTube videos from the individuals before me who have made the trail. But the videos seemed like they were all hiding something. Something that I was out to find! I tried to think of every situation that I could possibly get myself into. I had a few things that I left out just because I outweighed the risk of possibly needing some of the items. Looking back I would have used some of the stuff. I didn't have to plan out the trip on the map but I did have to make sure all my digital maps were downloaded for offline use. But surprisingly I had cell service for the majority of the trip.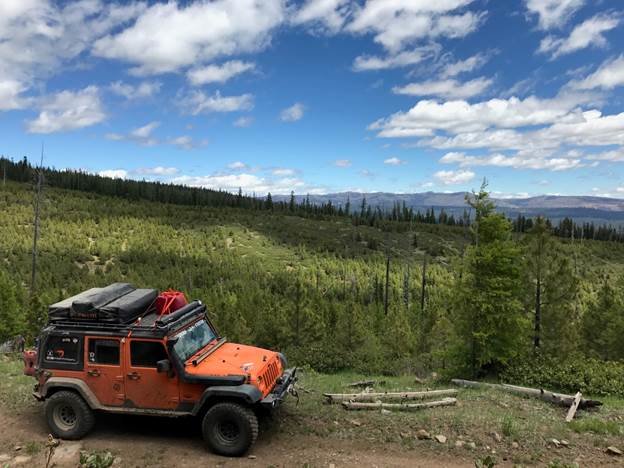 I began my TransAmerica Trail journey on 1JUN17, I met Josh and Keith in Asheville for supper. We continued onto our campsite for the night. It was within 10 miles from Andrews, NC. We woke up and headed to Andrews, NC to make the official start of the TransAmerica Trail.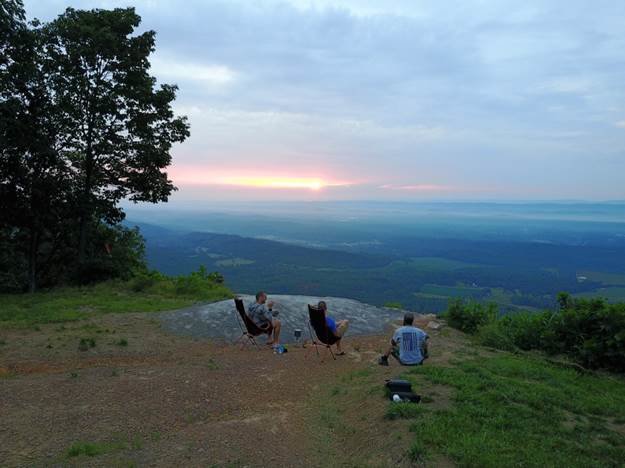 Days 1 through 4 consisted of traveling mainly through Tennessee and Mississippi. We briefly went through Georgia and Alabama. The Mississippi River was the turning back point for Josh and Keith, and the starting point to my solo journey to Oregon. The morning of Day 5 we woke up and went our separate ways. Just soon after I packed up and had my morning coffee I was making one of the coolest stops of my trip. The TAT check-in station!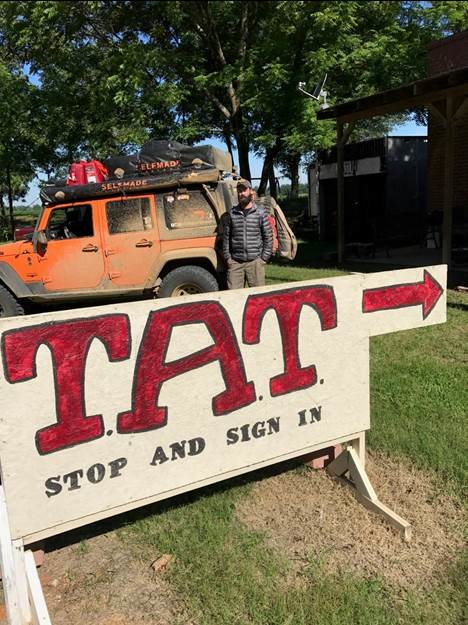 By Day 10 I was making my way through the super flat state of Oklahoma. I had to detour in the first sections of Oklahoma due to flooding. Once I made it through about half of Oklahoma something was wrong with the Jeep and I had no clue why the transmission was slipping. I made it to Colorado that afternoon, so I briefly hit New Mexico, I called just north of Trinidad, CO home that night.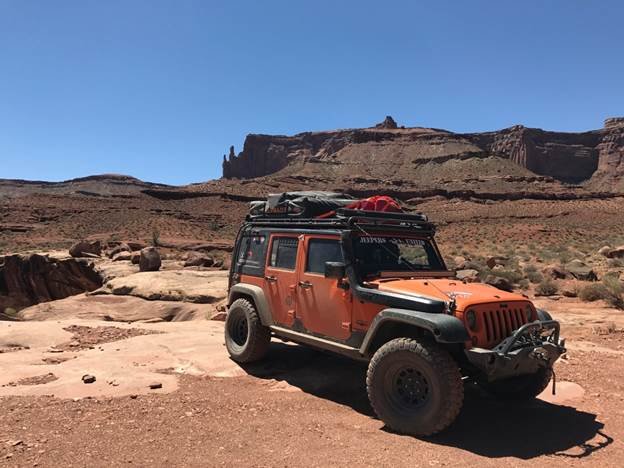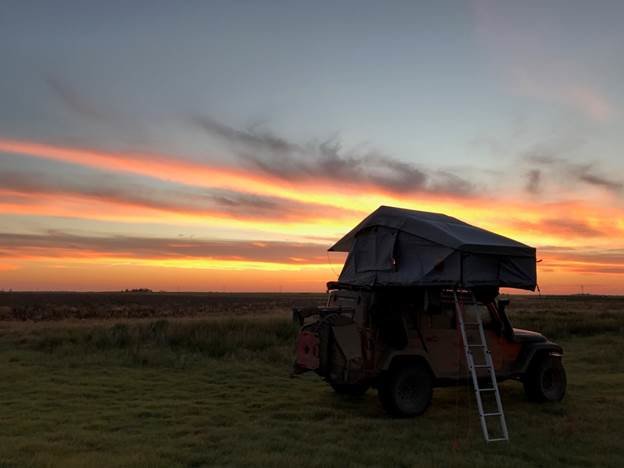 As I set up camp and started cooking supper I heard something I haven't heard since I left SC. There were some coyotes out that evening so as I prepared for a turf war between myself and the coyotes I made my supper. Luckily no war happened that evening. The next morning I wrestled the tent because the wind was insane! But I headed back onto the trail, the Jeep was thirsty so while I filled up with fuel I got some coffee and Subway breakfast. I slowly made it to Lake City, CO via Poncho Pass and Monarch Pass. It was a slow drive but incredibly beautiful. I woke up in Lake City, CO to a shocking 37 degrees, that was something I wasn't prepared for. But the coffee sure tasted amazing that morning. This day started off so perfect, I climbed Cinnamon Pass at 12,460' then my day quickly turned south. I was unaware of the trail closures due to snow so I ended up getting stuck in about 18" of snow; 3-4 hours later I was pulled out by a guy with a rental Jeep. That's how I found out the trail closures. But soon after I detoured through Silverton, CO and went through Ophir's Pass. Now that was incredible! I made it to Moab that evening around midnight due to a 10,000' detour from snow. I opted to keep driving that evening and I went ahead and booked a hotel room. That morning I drove through Moab into Canyonlands to take a vacation on my vacation. I drove Schaefer's Pass and onto the White Rim Trail. I had hoped to make it all the way through the White Rim Trail but the Green River was flooded on the other end so I had to double back. That afternoon was my first major issue, other than a possible transmission issue. Part of the rear track bar bracket on the axle broke as I was leaving Moab. The Jeep was fixed by M4O in Moab and by lunch I was back on the trail headed towards the Great Salt Lake. I drove on the Bonneville Salt Flats some, then the next morning I headed north into Idaho through the Craters of the Moon. That evening I found part of the trail being washed out by snow melt on Antelope Creek Road. So I bedded down in a field for just a quick bite to eat and some sleep, I was hoping for a better place to camp but it was surprisingly crowded. That morning I woke up packed my tent before anyone else got up and headed back to another detour. Passing Craters of the Moon National Preserve I noticed the nail in my tire, that I picked up in Oklahoma, had finally started leaking enough for me to patch it. The detour took me to Ketchum, ID where the TransAmerica Trail went through Sawtooth National Forest. The trees and the houses there were just so amazing! My biggest detour on the trail was from Ketchum, ID to Boise, ID because of mudslides. I which I would have been able to trek through the Sawtooths. I believe that would have been some awesome views. But 351 miles later I was sitting in a brewery in Idaho figuring out a good place to camp that night. I couldn't find much so I opted on the $18 fee to camp in Farewell Bend State Park in Oregon. The morning came too fast for me, I hit the snooze a few times, but I got up to prove to myself I could do this! It was Father's Day, I called my pops, that morning was probably the hardest for me. What made me laugh my way out of my slump was replaying my farewell from home. As my dad handed me a trail gift he said," Bub, if you need more than these 10 shotgun shells then you ought to just head on back home." That got me back in a good mood for the day.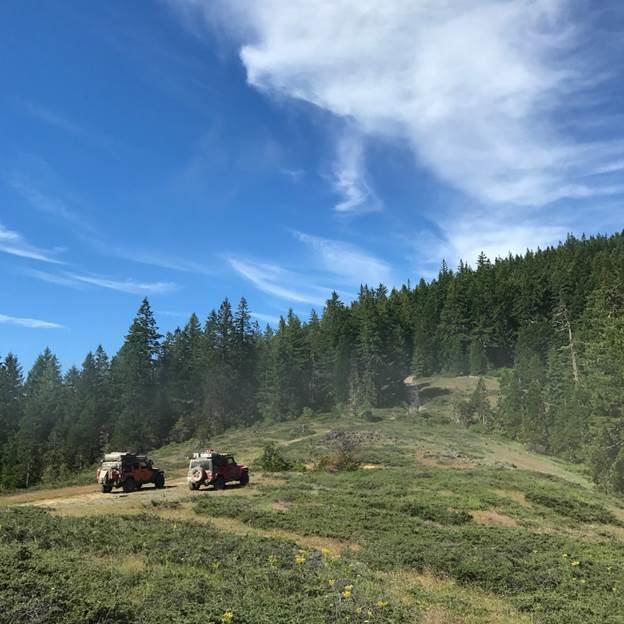 After driving about 30 miles or so into Oregon it felt like I had been driving through parts of Utah again. Oregon started looking like the pictures and videos that everyone post about. The homemade fences and the big trees made me feel like I was in Oregon. I did start to notice the lack of gas stations along the TransAmerica Trail. Luckily I carried 18 spare gallons of fuel. Later there was about a 3' tree down across the trail so I began to attempt to move it. Then another jeep pulled up along the same trail and he was on the TransAmerica Trail also. So we decided to convoy together for the last few days on the TAT. Murray was originally from Canada but worked in Atlanta. We couldn't continue on the TAT due to more snow and as we walked part of the trail we were swarmed by mosquitoes. We aborted the trail and made a detour down to Cresent Lake only to find more mosquitoes! They were everywhere! After the sun set the mosquitoes calmed down and we could enjoy some cold beer. We swapped stories, knowledge, and ideas for future Jeep modifications over a nice smoky campfire. That next morning I was excited to see the mosquitoes were gone. So I started offloading my SD cards until I was quickly proved wrong about the mosquitoes. They were even worse than the day before. I packed the tent up as fast as possible. We decided to grab breakfast at a local logging town diner then hit the trail. Windago Pass was the snow covered portion that we came across the day before. So we picked back up on the trail a little later and found a small rock slide but luckily it didn't cover the entire trail. The smell of Hemlock filled the jeep as I was driving through Umpqua National Forest. We made camp at Devils Flats Campground and had hopes of zero mosquitoes. We were just under 150 miles from the end of the TAT and we had zero mosquitoes around the camp. The last day on the TAT was very interesting, it seemed as if Sam (the creator) had some last minute secrets along the trail. We turned left on to a lonesome and unused trail. It quickly got steep and felt as if the Jeep was going to flip back on its roof. But we made it up the steep trail to a gorgeous view of Oregon. We traversed through some super tight sections then we made it to some pavement that started the mileage countdown to Port Orford, Oregon. We made it to the end of the TransAmerica Trail and what better way to make the trip official than to drive on the beach! So I did just that and then I got stuck on the beach! After the recovery and tons of pictures, we aired back up and headed to find a celebratory beer.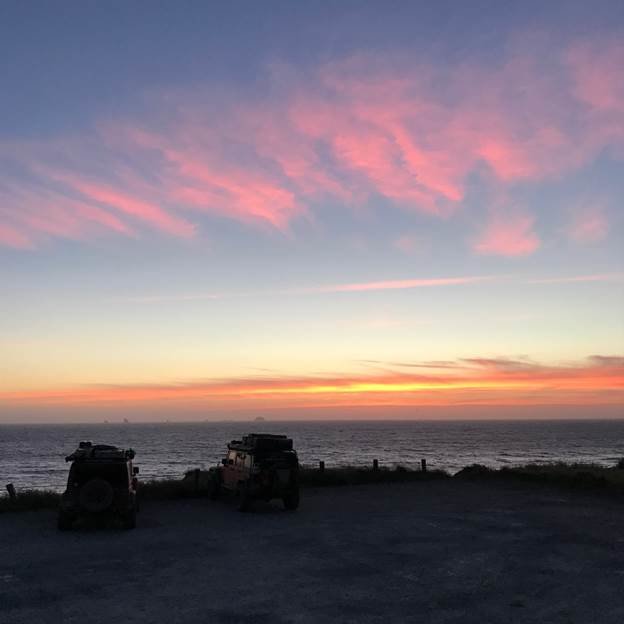 After making my way to Port Orford, Oregon I was lucky to meet Jeff and Will of Veteran Overland for some cold beers and stories from the trail. Jeff helped me out with a camping spot, and after coffee that morning I headed to get my Jeep serviced and the transmission looked at. I made my way from Portland, Oregon to Kansas City, MO and met Shawn. He ,@KCmoto81, showed me around Kansas City and we had some KC beers. I made it back to Clover, SC and to this day I wish I was still out on the trail. I had the time of my life and I will be making more trips after I do some adjustments to the Jeep. After completing the trip, I realized I was much stronger than I gave myself credit. Physical strength wasn't tested much on the trip but mental strength was tested every day. I am currently planning more trips for the future. Kentucky Adventure Trail, The Continental Divide (MT to NM), and a Canadian Adventure thanks to Murray