VO Membership
Lifetime Veteran Overland Membership
Become a Veteran Overland Ambassador! Thank you for your interest in the Veteran Overland Membership! We're excited to finally bring this dream to a reality. We have wanted this for as long as we can remember, the idea of a place for Veterans and supporters to seek out each other to find a common ground and a way to connect. A Veteran membership within the Overlanding community brings us one step closer to getting us all together. With every membership purchase, $5 goes to a Veteran Organization. 
With Membership you receive: 
-Two Membership patches with your serial number 
-10% off all products and advance notice of new products
-VO member newsletter 
-Advance notice on VO events and input on member only events
-Access to a Member Only Forum to connect with our network 
-Access to future "Member" products 
-$5 of your purchase will be donated to a Veteran Organization 
And we will continue to build out benefits as we grow!
Thanks for becoming a part of the team! 
*limit one per individual. If you are buying a second one as a gift please include their first and last name and email.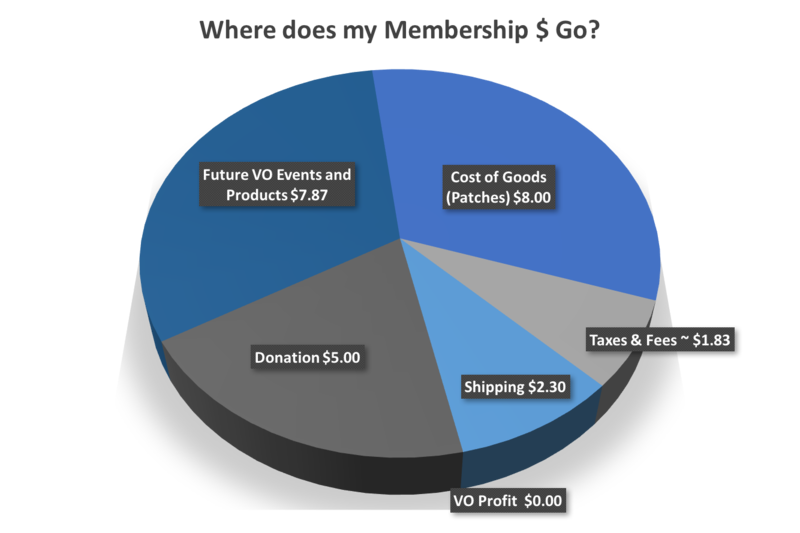 Reviews